Radon Control Services
Learn About Radon
Need More Information
Radon Control Services provides service to:
Pittsburgh
Cranberry Twp., PA
Wexford, PA
Gibsonia, PA
Allison Park, PA
Monroeville, PA
Mars, PA
Butler, PA
Murrysville, PA
and the surrounding areas
of Western Pennsylvania.
Radon: What You Should Know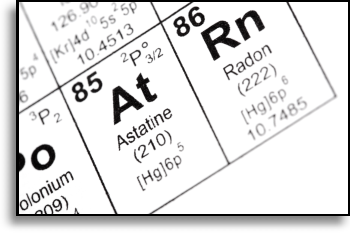 Although radon is an odorless, colorless, tasteless gas, and can only be detected with proper testing, it can be a problem in your home. Radon is the naturally occurring breakdown of uranium in the soil. As the uranium decays it becomes a gas and enters the home through cracks and openings. It also enters through the foundation walls. According to the Surgeon General, radon is the second leading cause of lung cancer behind smoking. Thousands of people die each year from radon induced lung cancer. If you smoke and have elevated levels of radon, your chances of getting lung cancer are especially high.
It is estimated that 40% of the homes in Pennsylvania have elevated levels of radon gas. The only way to know for sure whether or not your home has a radon problem is to test for it. Testing is a simple and inexpensive process. Pennsylvania law requires all radon testing be performed by a certified third party tester, however, homeowners can test their own home by purchasing a test kit from a local hardware store to do the testing themselves.
The good news is that if you do have elevated levels of radon the remediation is typically easy and relatively inexpensive. The most common method of remediation is sub-slab depressurization, where the radon gas is removed from beneath the foundation before it has a chance to enter the home and exhausted at the eave of the roof so that it cannot re-enter the home.